Now the mold has been broken Sku Style
endeavours
to bring you more quality creations for the discerning
Music Culture Sculpture Vulture!
Welcome to Sku Styles' website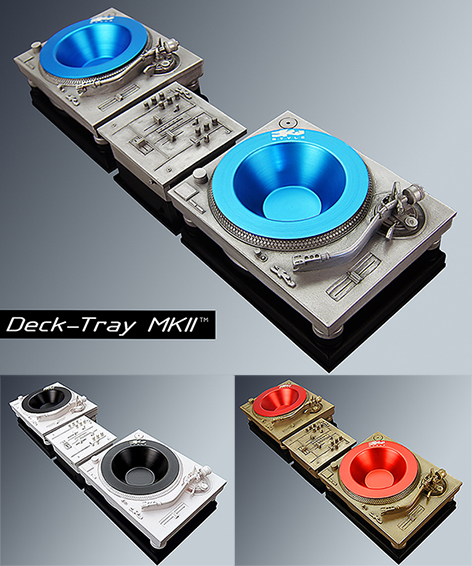 Here you will discover artworks by Sku Style to enrich your life and abode alike, check out all of the art in the new online gallery.
Latest! 
New
Deck-Tray MKII
Turntable
Sculpture set by Sku Style now available to
purchase online from gallery.
The
Deck-Tray MKII
comes fitted with a removable anodised aluminium tray which is available in six different colours allowing you to mix it up to suit your style. Be one of the first to express their love of music with the
Deck-Tray MKII
.
Deck-Tray MKII
Sku Style is proud to introduce his latest sculpture the
Deck-Tray MKII
, born through Sku Styles' passion of creating art & his love of music. The
Deck-Tray MKII
is truly an exceptional work of art, sculpted by hand without the aid of computer software or 3D printing, the attention to detail has to be
seen to be believed.
Sku Styles' exploration of creativity continues to expand so keep coming back watching this space for all the
latest developments!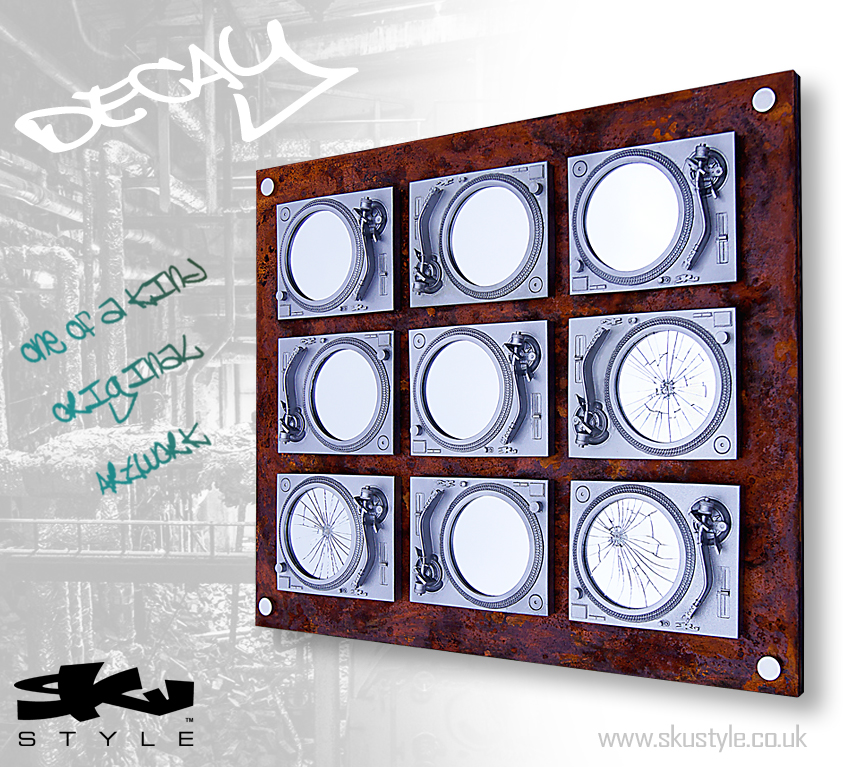 Decay By Sku Style
2014
   Available to purchase from the online gallery Sku Styles' latest  one of a kind original artwork.


  Silver Turntables mounted on rust panel with nine mirrors,  three mirrors cracked to enhance the urban decay finish.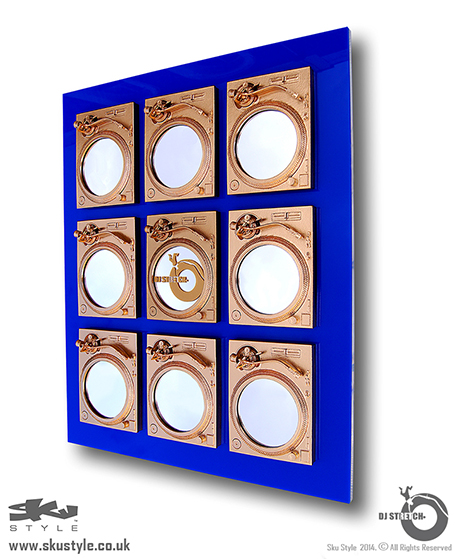 Sku Styles' latest commission was for
DJ Stretch based in Denver, Colorado USA.

Big thanks & shout out to DJ Stretch
for the commission, it loOks Da Bomb!

Gold decks on blue & clear acrylic
mount with DJ Stretch logo in
gold on center mirror.

If you would like to commission Sku Style
for an original artwork, sculpture or painting please contact via website for all enquiries,
we will reply within 24 hours!